Jajangmyeon!! <3
November 2, 2012 § Leave a comment
Chloeheart's Diary
Sunday, October 28, 2012
7:25 PM
Dear Mr. Diary,
Before the semestral break, my friends and I went to Hanbok again and this time, we bought some noodles. I bought some Jajangmyeon or noodles with black bean paste. I bought the instant kind one.
Jajangmyeon is basically wheat noodles mixed with a thick sauce made of chunjang (a salty black soybean paste), diced meat and vegetables, and sometimes also seafood.
Here is the pic of the pouch 😀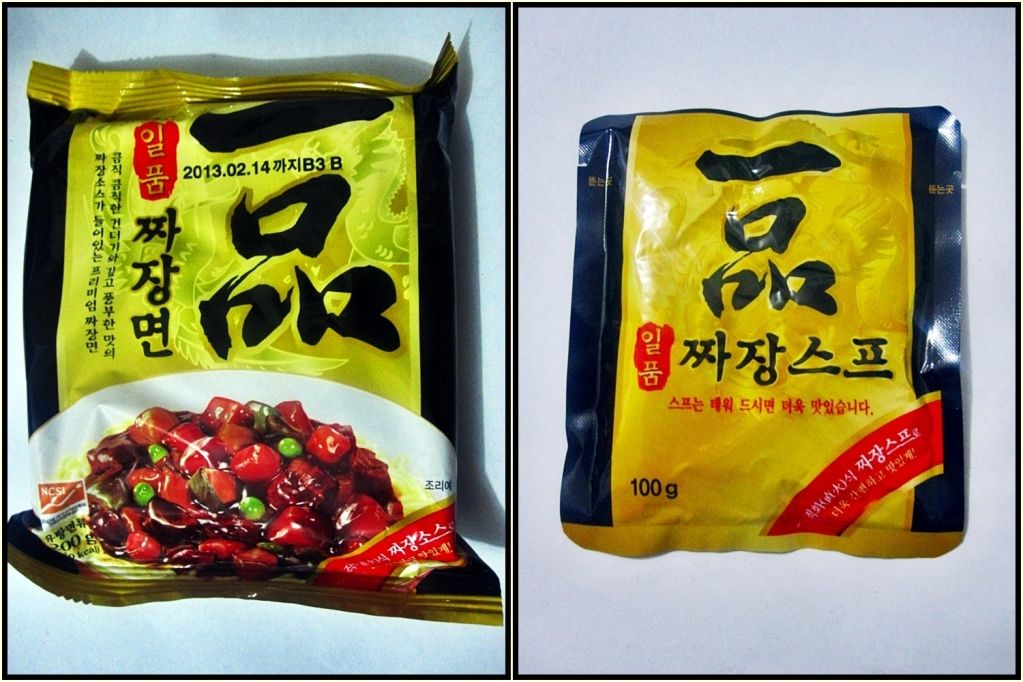 We cooked the noodles at our dorm and ate them while we were studying for the last wave of exams. We really had a fun time. XD
The noodles turned out to be like this:
The other picture is from the net.
It is delicious but its flavor is a little bit hard to explain. The noodles are savory since they were mixed with black bean paste…
View original post 80 more words